During this fantastic two-day, in person, retreat, you will strengthen your inner resources from Transformative Insight Imagery's Online Introduction, discover additional resources, and journey deeper through T.I.I.'s 8 step process in two partnered experiences, one each day.
You will offer transformation to an area of your body that you discover needs support, and you will free a lost self and integrate your newly freed self into your life.
Just like the Online Introduction, the 8-step process is imager driven and empowering for imagers. As the imager, you and your trusted resources will decide what to do and what not to do in your adventure.
As the co-facilitator, you will learn how to support the imager into a richer, slower, more embodied experience by observing a live demonstration, receiving a detailed guide, and practicing, prior to moving into partnered experiences.
Trained assistants are also available to support partnered experiences. After each adventure, you will integrate your experiences into the present.
We hope you depart this retreat in awe of your increased clarity and self-awareness, skilled at accessing your expanded resources, re-energized on your path for self-improvement and wholeness, and more anchored in your transformative experiences!
The T.I.I. Part 1 Retreat will also include group experiences of gentle yoga, mindfulness, Reiki/energy, Qigong, Zapchen Somatics, and Brene Brown's research on vulnerability and empathy.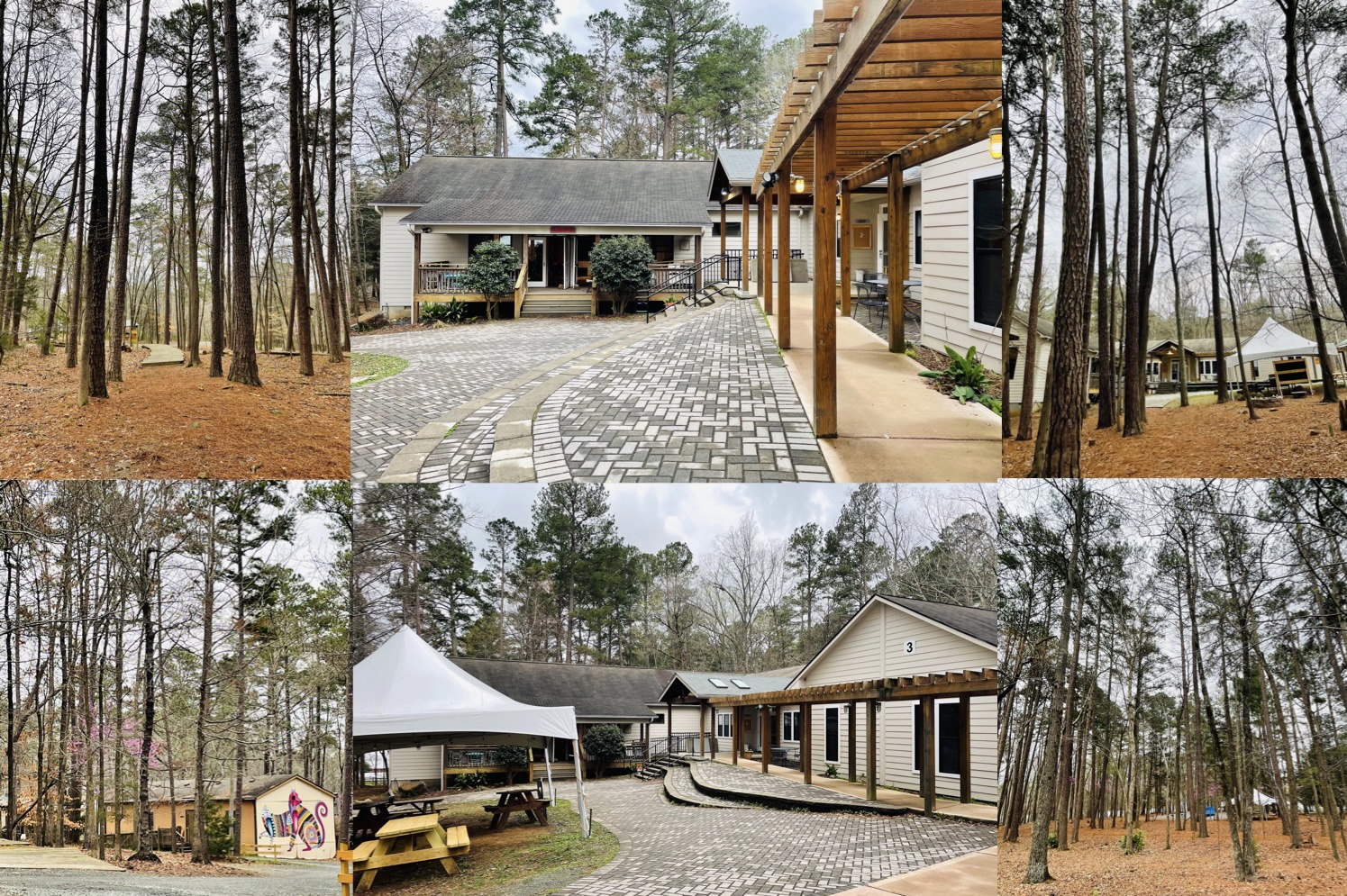 When: Fall 2022
 Travel and lodging are not included.
Where: Chapel Hill, NC. Join us in nature! Tucked away in beautiful, wooded acres of NC our retreat space will offer a large indoor space and a variety of covered outdoor spaces, depending on the weather. You will get the exact location in your welcome packet.
You must be over 18 to attend. Note: If you have a medical or mental health diagnosis that may interfere with reality testing, or causes delusions, hallucinations, or paranoia, T.I.I. is not a good fit for you at this time. If you are unsure, please email me at Kelli@KelliUnderwood.com and consult with a physician. Professional healers are welcome to attend for your own replenishment and greater wholeness. CE's are not offered and the focus is not on using T.I.I. with clients.
So, if you have had enough and are ready for self-improvement, click here to register NOW. Save $50 by registering early!
Kelli has been training therapists in Transformative Insight Imagery© (T.I.I.) for 20 years, and is the sole owner of Transformative Insight Imagery. In all facets of her business, Kelli embraces diversity and is a passionate ally to all who experience discrimination and prejudice.  
Kelli received a Master's degree in Social Work from Indiana University in 1996. She worked as a psychotherapist, trainer and supervisor at the Center for Contextual Change in Chicago, a nationally renowned trauma treatment center, for fifteen years.
Kelli believes that rising, evolving and transforming is a lifelong adventure. She has weathered her own journey towards greater health, healing and wholeness. She is passionate about practicing her own self-care and striking a healthy work-life balance, while she teaches others how to do the same.
Meet Our Trained T.I.I. Assistants
Liz is a trauma informed therapist specializing in women's emotional health and wellness. While her clinical training has a foundation in Cognitive and Dialectical Behavioral Treatment (CBT,DBT), she integrates a variety of holistic approaches to help clients achieve their best self in body, mind and spirit.
In early 2020 Liz became a Certified Daring Way™ Facilitator. The Daring Way™ is a highly experiential methodology based on the research of Dr. Brené Brown.  The method was developed to help men, women, and adolescents learn how to show up, be seen, and live braver lives. Dr. Brown's research has been a significant part of Liz's practice supporting clients in their courageous process of vulnerability and building shame resilience.
This year Liz looks forward to completing her 200 hours to be a Registered Yoga Teacher (RYT). Liz has been practicing yoga for the past 30 years and is constantly reminded that she shows up better in her life as a therapist, friend, partner, parent if she shows up on her mat first.  She frequently uses trauma-informed yoga in sessions with her clients to reinforce how our bodies communicate with us what we need and a pathway to healing.
After leaving a career in the restaurant industry to raise her children, Sarah focused on her own healing from sexual and developmental trauma through talk therapy. With little change she found a path of holistic growth through Reiki, somatic work, and T.I.I.  She is proud of the path she has followed for 25 years and finds such joy in helping others move through their healing process.
Sarah uses a collaborative and relational approach with her clients to support them in learning more about themselves and moving through the trauma in their lives. Sarah is a certified NARM®-Informed Professional; NARM® (NeuroAffective Relational Model) is a trauma healing modality that supports clients in working through attachment, relational, and developmental trauma. In addition to NARM®, she integrates Reiki, Transformative Insight Imagery®, meditation, and other embodiment practices into individually designed sessions to support the healing of emotional, developmental, and sexual trauma. Her intention is to support movement toward reconnection and wholeness.
If you have any questions, you can reach Sarah at sarah@theembodyconnection.com
Tammy is a Licensed Clinical Mental Health Counselor (LCMHC) with over 30 years experience in working with countless adolescents and adults. She provides individual, couples, family, and group therapy as well as life coaching and workshops. To learn more about Tammy and her practice, visit www.tammysummers.com

*Please carefully read the informed consent, which includes Covid policies. By registering you are agreeing to the consent form.  Informed Consent for retreat.pdf